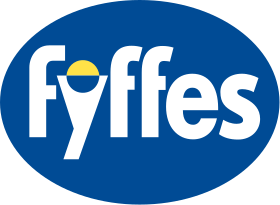 Over the years for Fyffes I have designed a series of annual reports, large exhibition stands, banana bag packaging, P.O.S, booklet design, illustration and more. I worked on the Fyffes rebrand, creating "Our Brand, Our World" which has been used to great effect.
Client: Fyffes Ireland, 2014-2016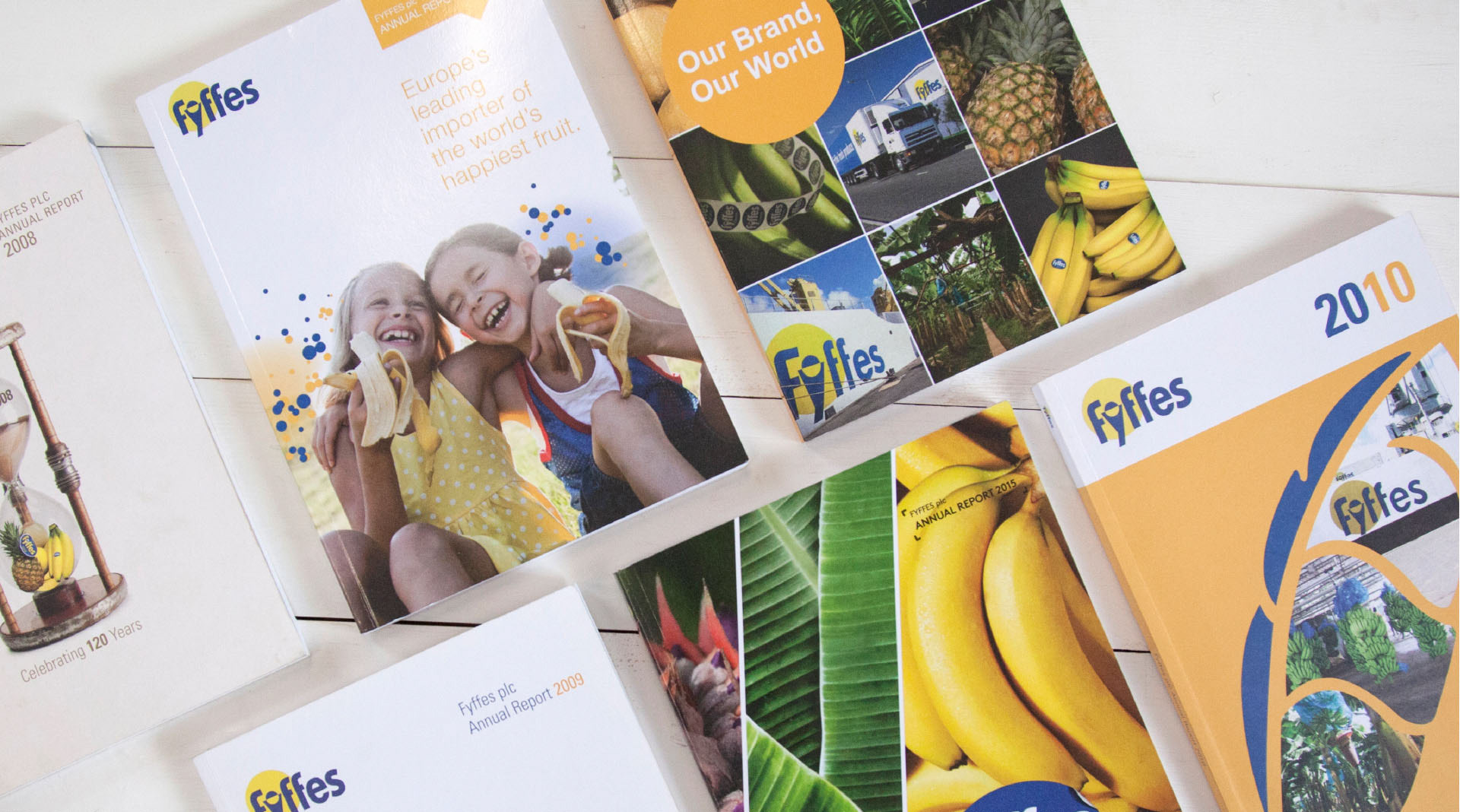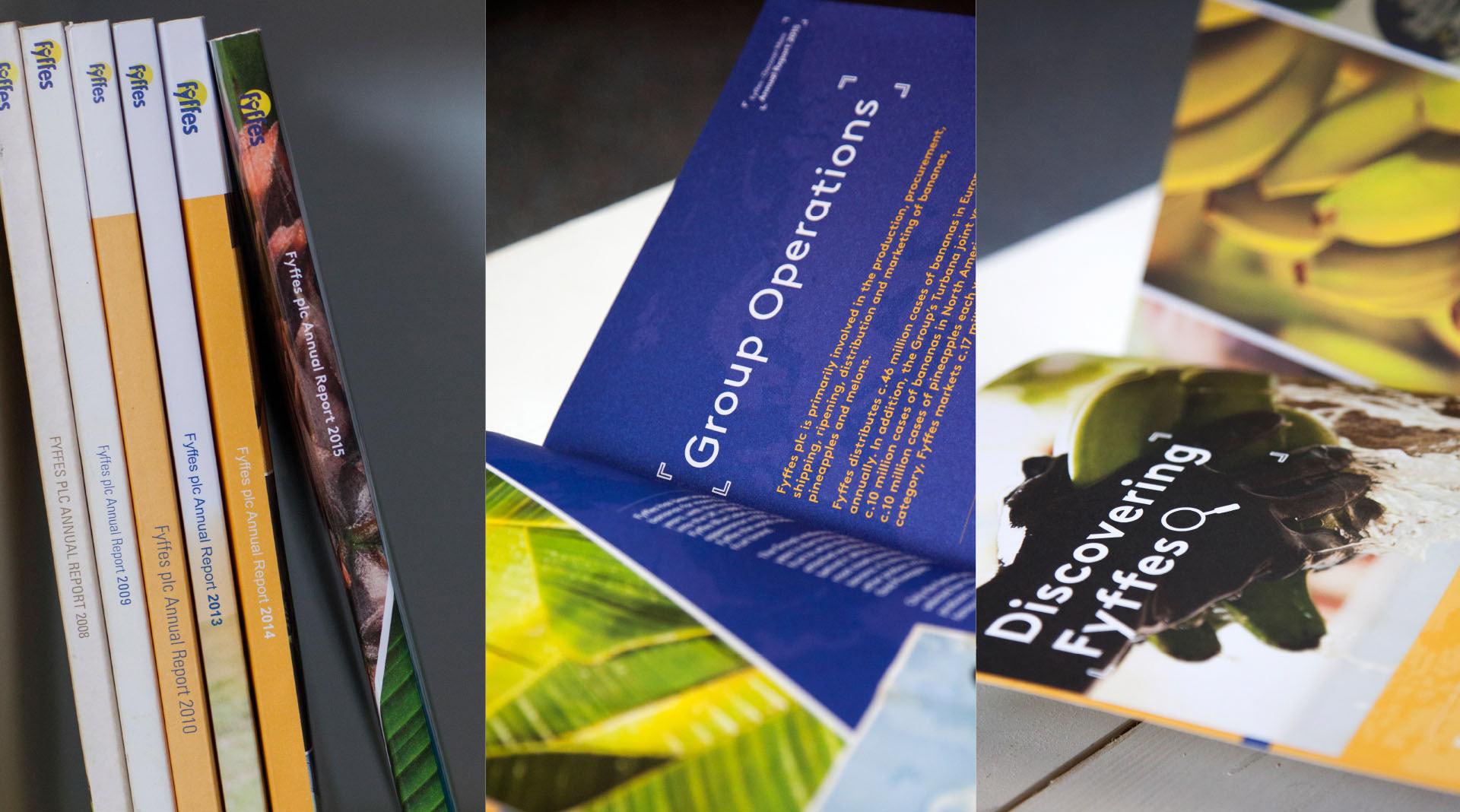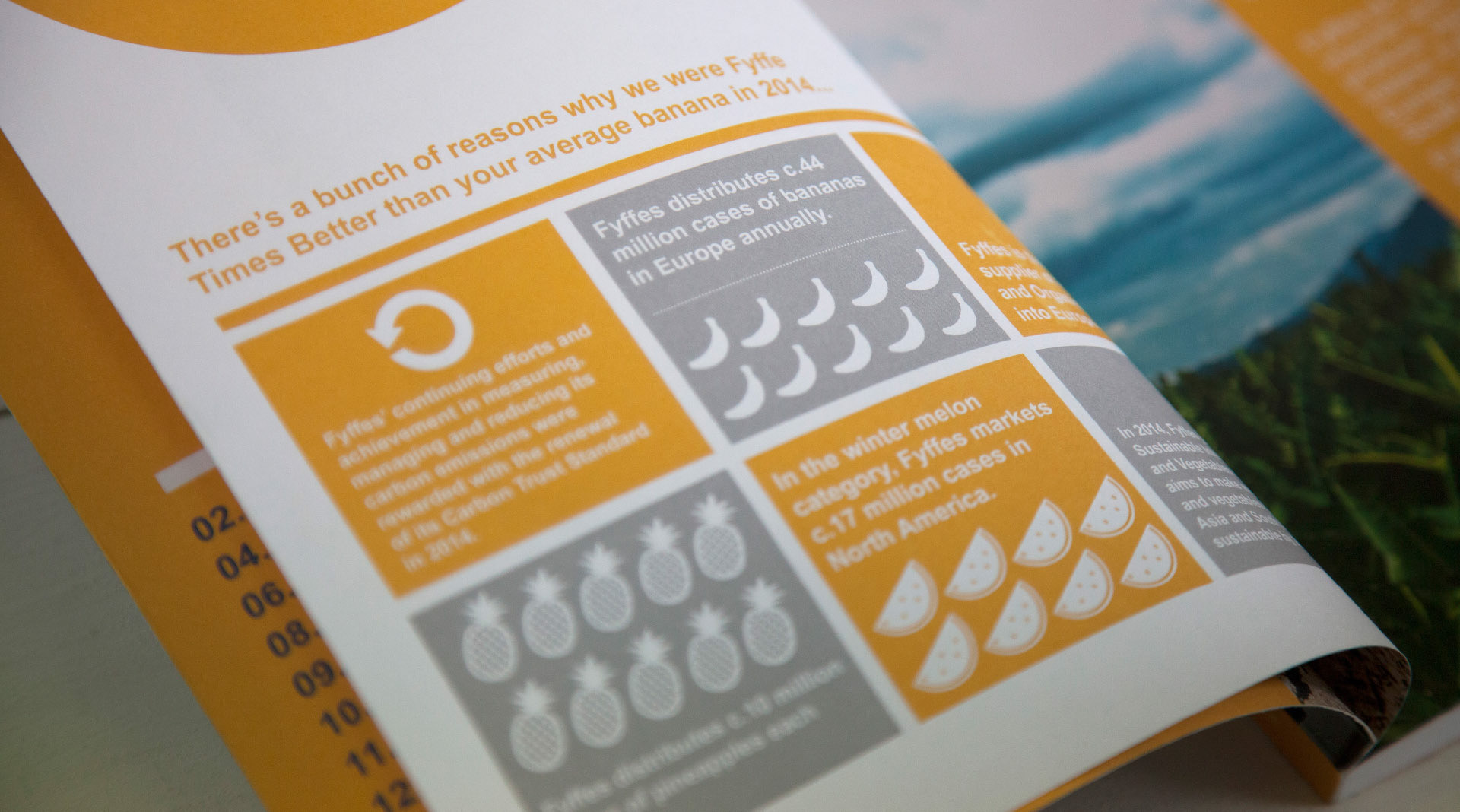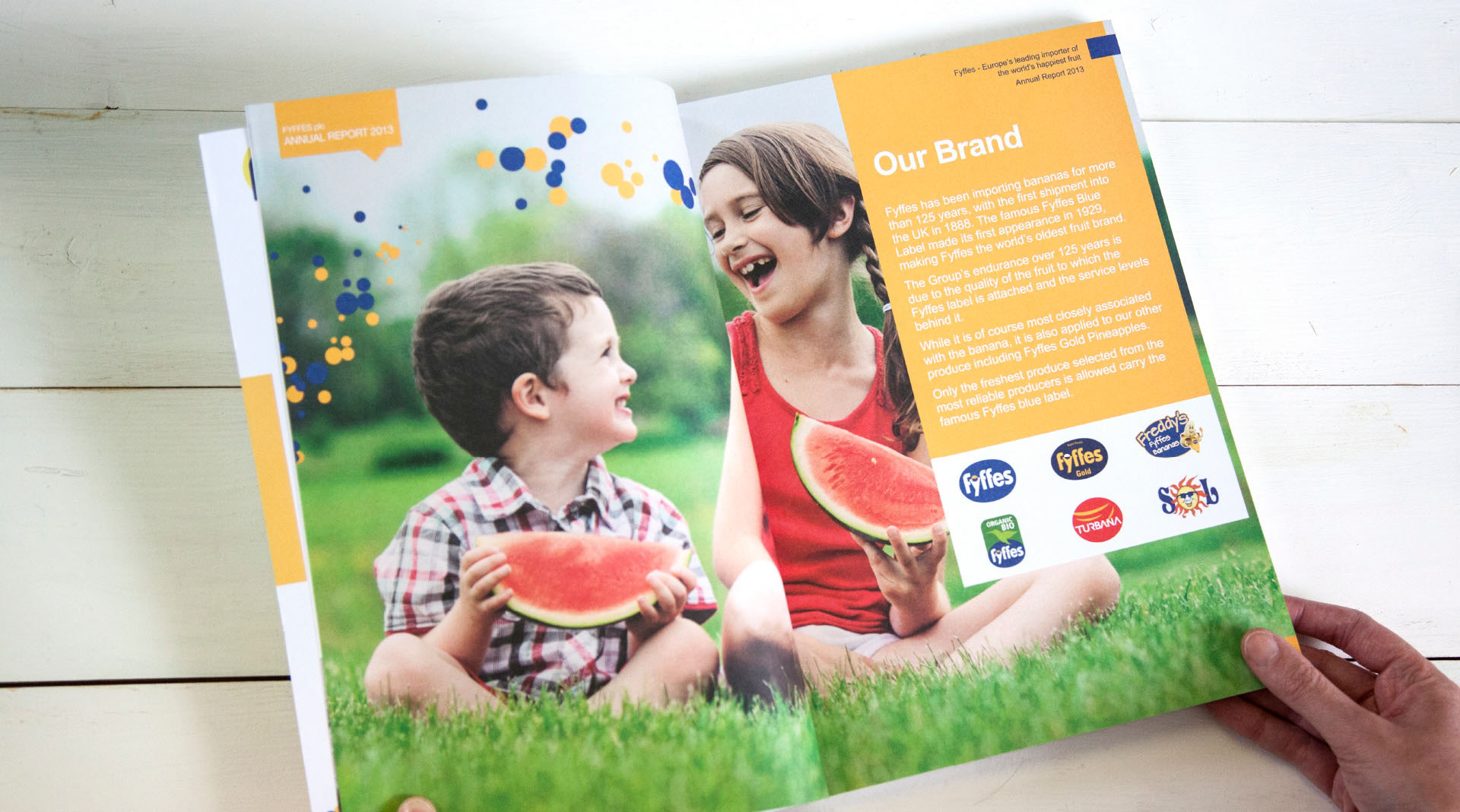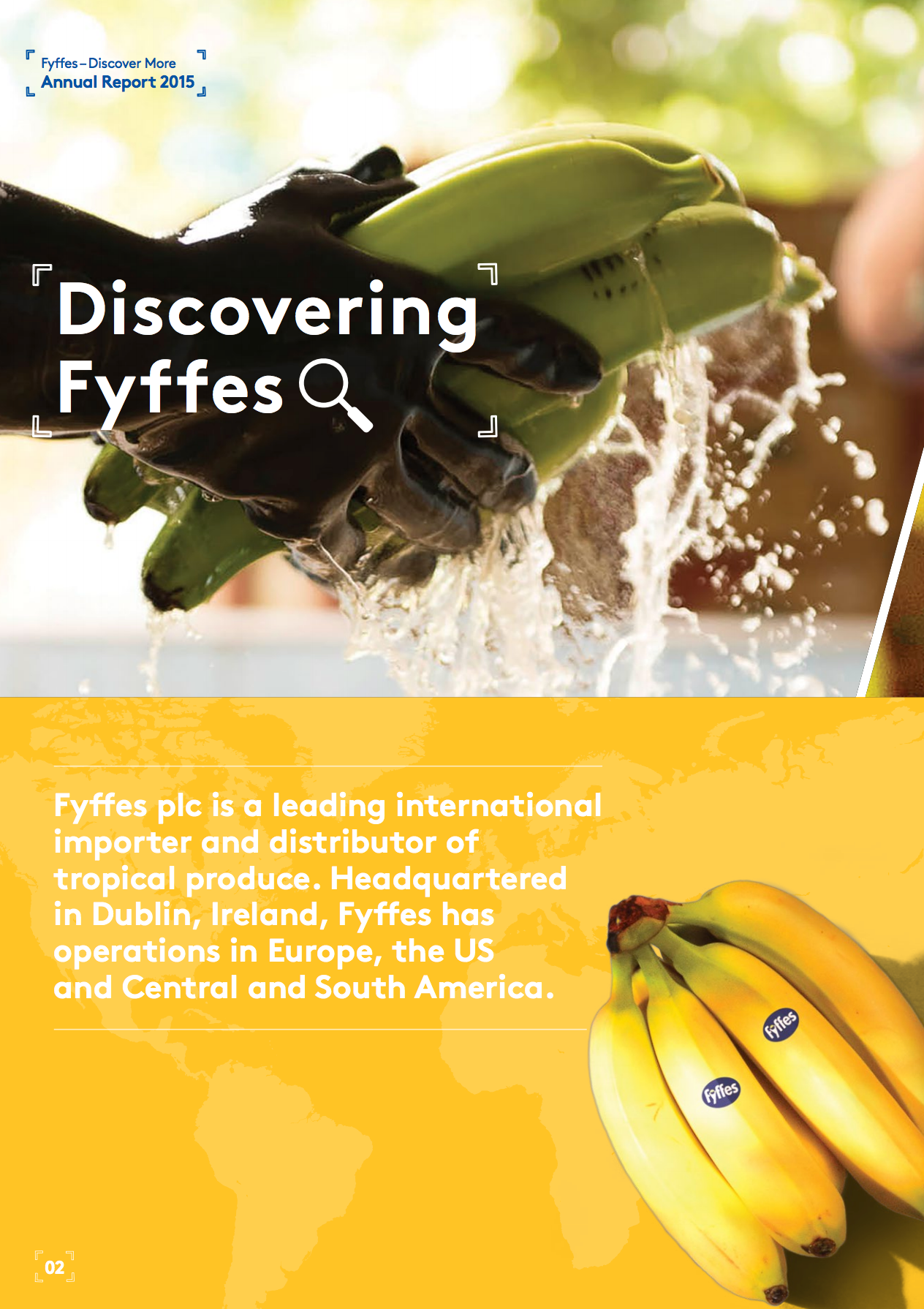 Graduate exhibition artwork and design for print
I created a number of exhibition stands for Fyffes, along with fold out booklets and other POS.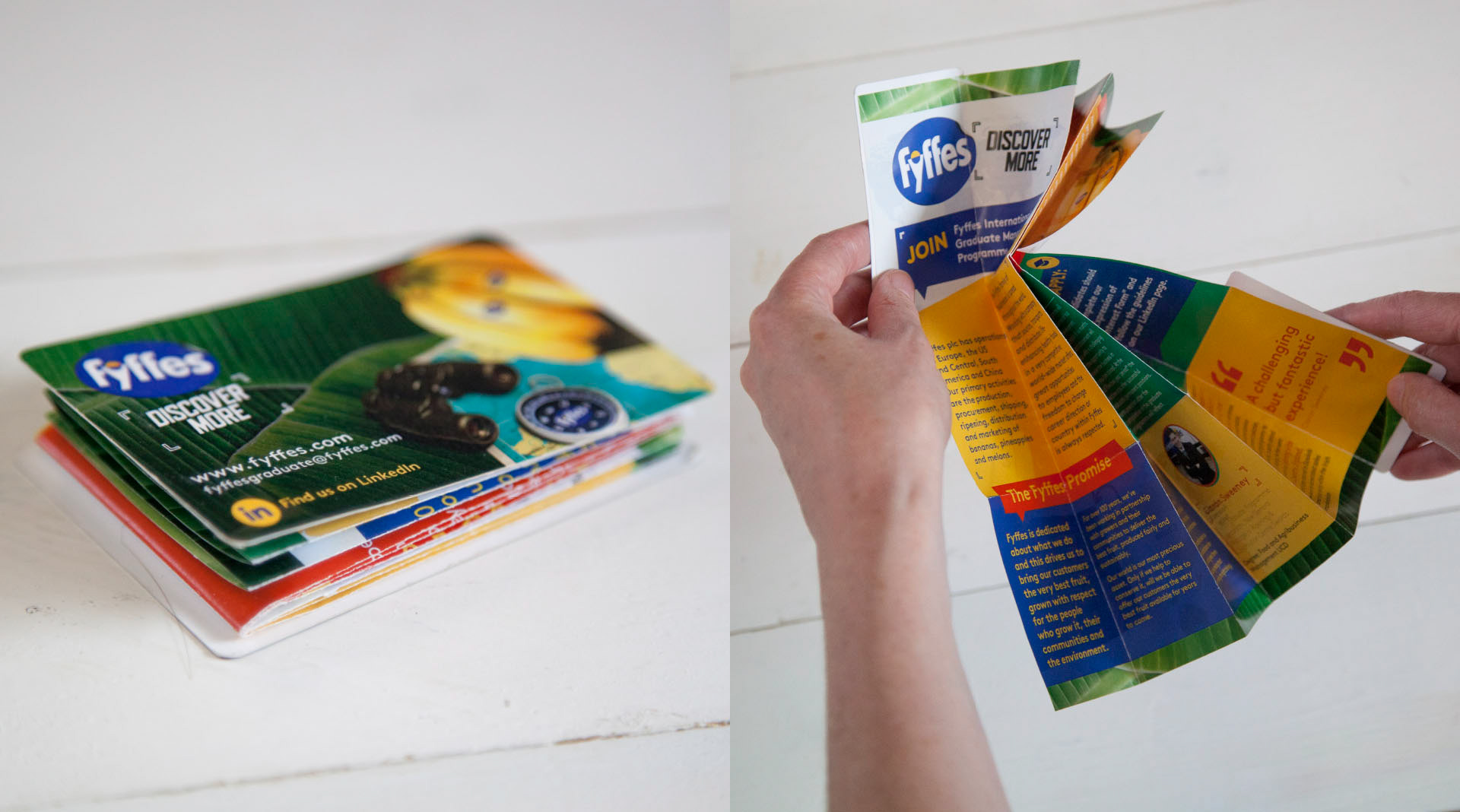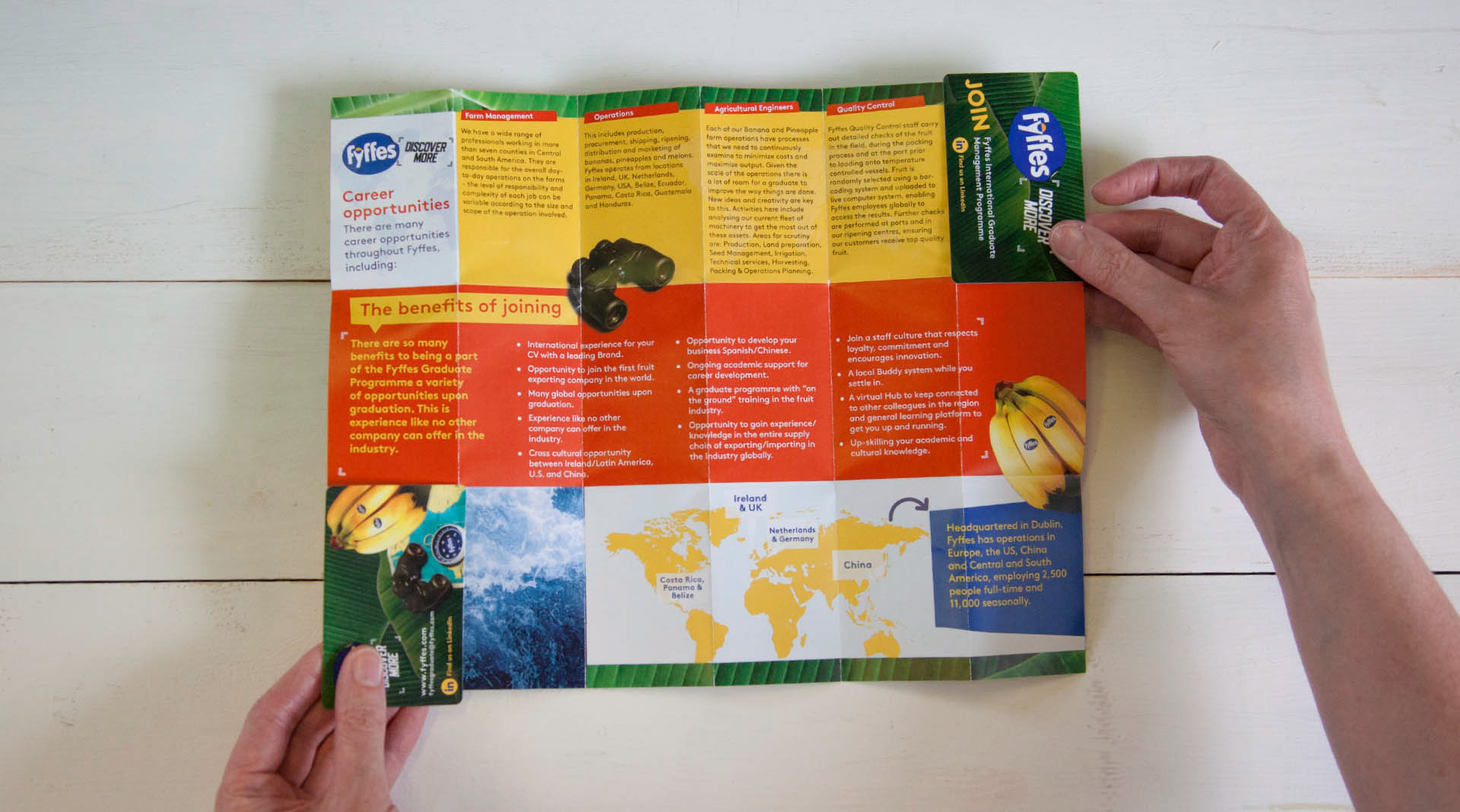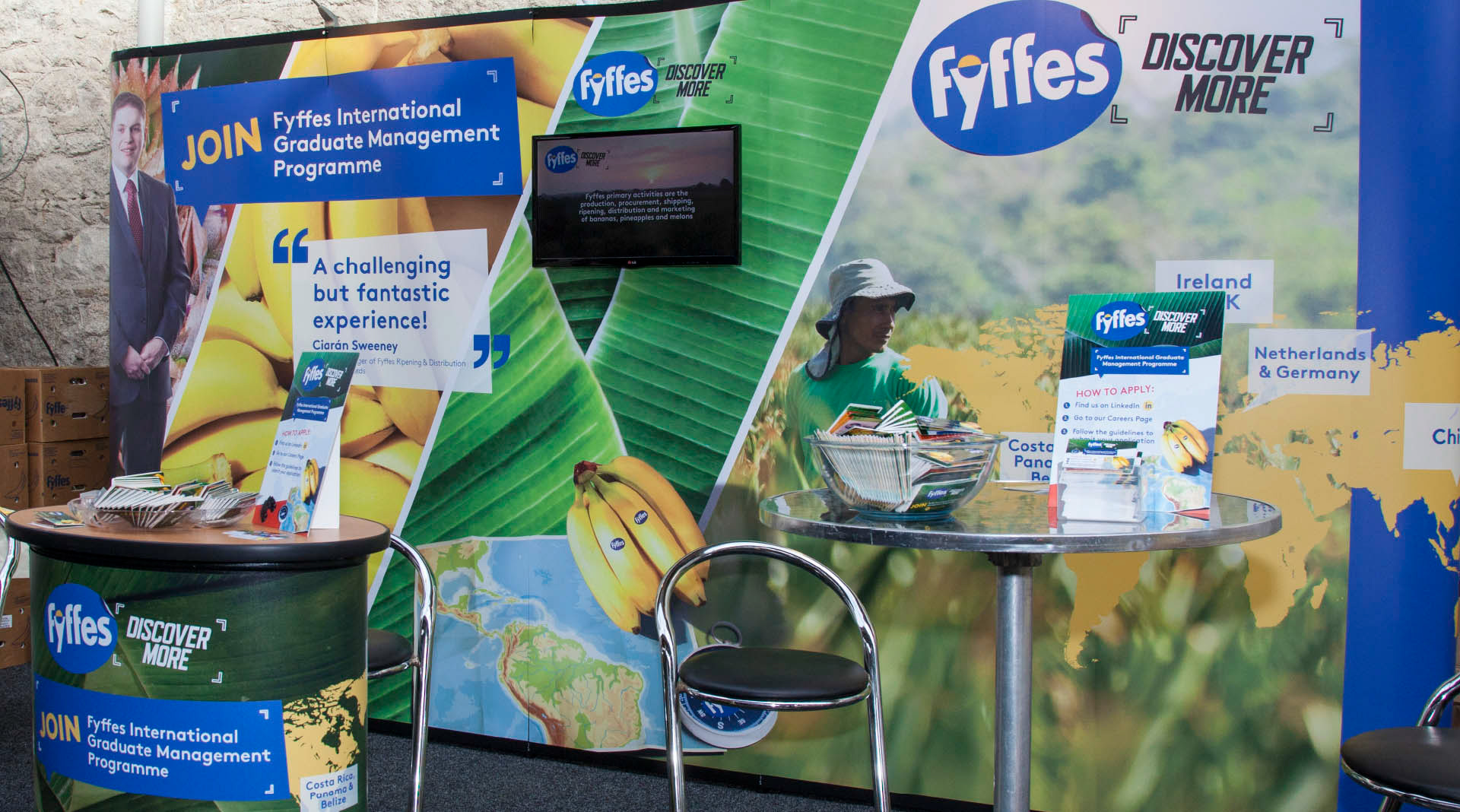 Fyffes Partnership with Rugby Star Donnacha O'Callaghan & Unicef
I partnered with Unicef and Donnacha O'Callaghan and designed a campaign for three years, where the aim was to eradicate Polio in third world countries; Nigeria, South Sudan and Lebanon. I created the 1=1 concept, where purchasing one bag equated to the price of one life-saving vaccination.
We asked shoppers to switch their normal banana-buying pattern away from the loose variety to ready-packed bags branded with the 'Freddy Fyffes' motif, designed by me. By doing so consumers will automatically support Unicef by funding the cost of one life-saving vaccination.
These were then administered to children living in known polio hotspots and in hardest-to-reach areas of Nigeria, South Sudan and Lebanon.
The result was vaccinations to over one million children thereby helping to make those countries polio-free. This is one of my most meaningful projects.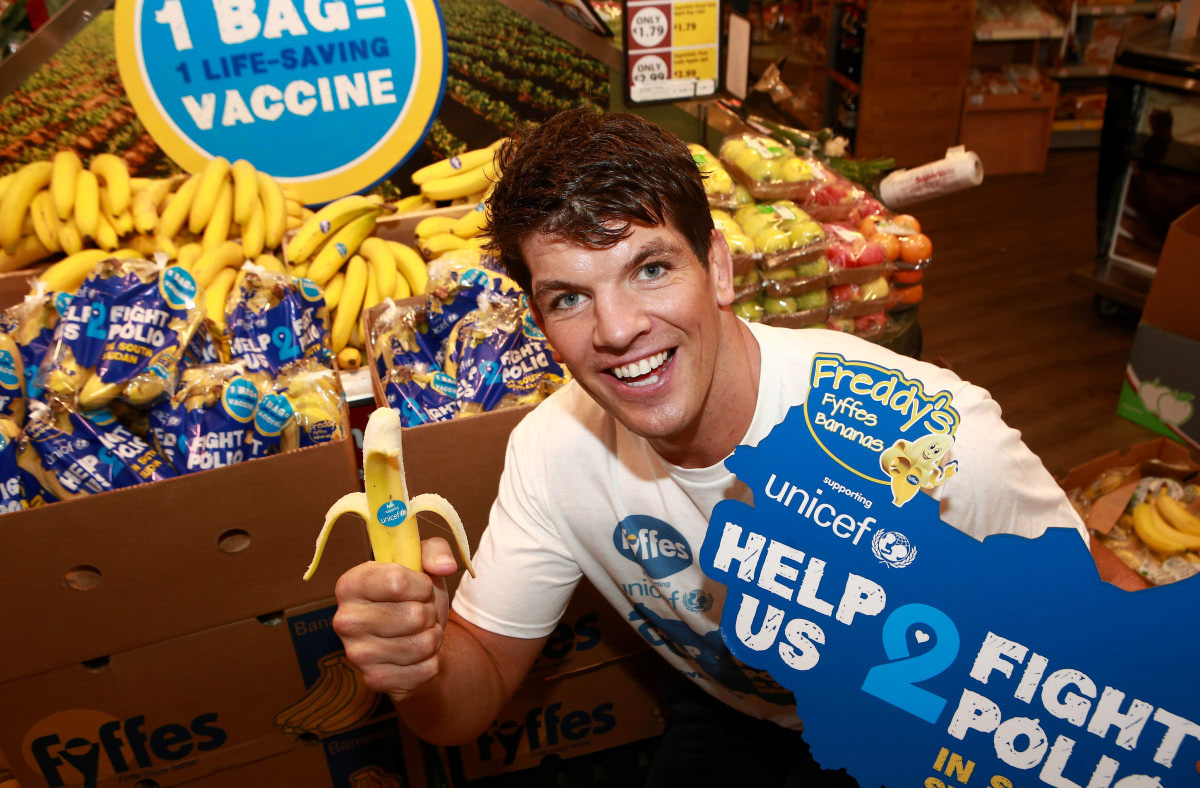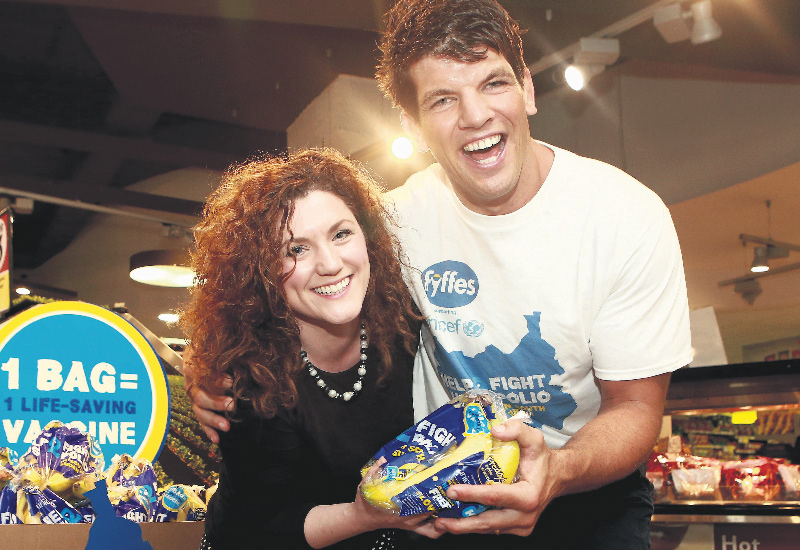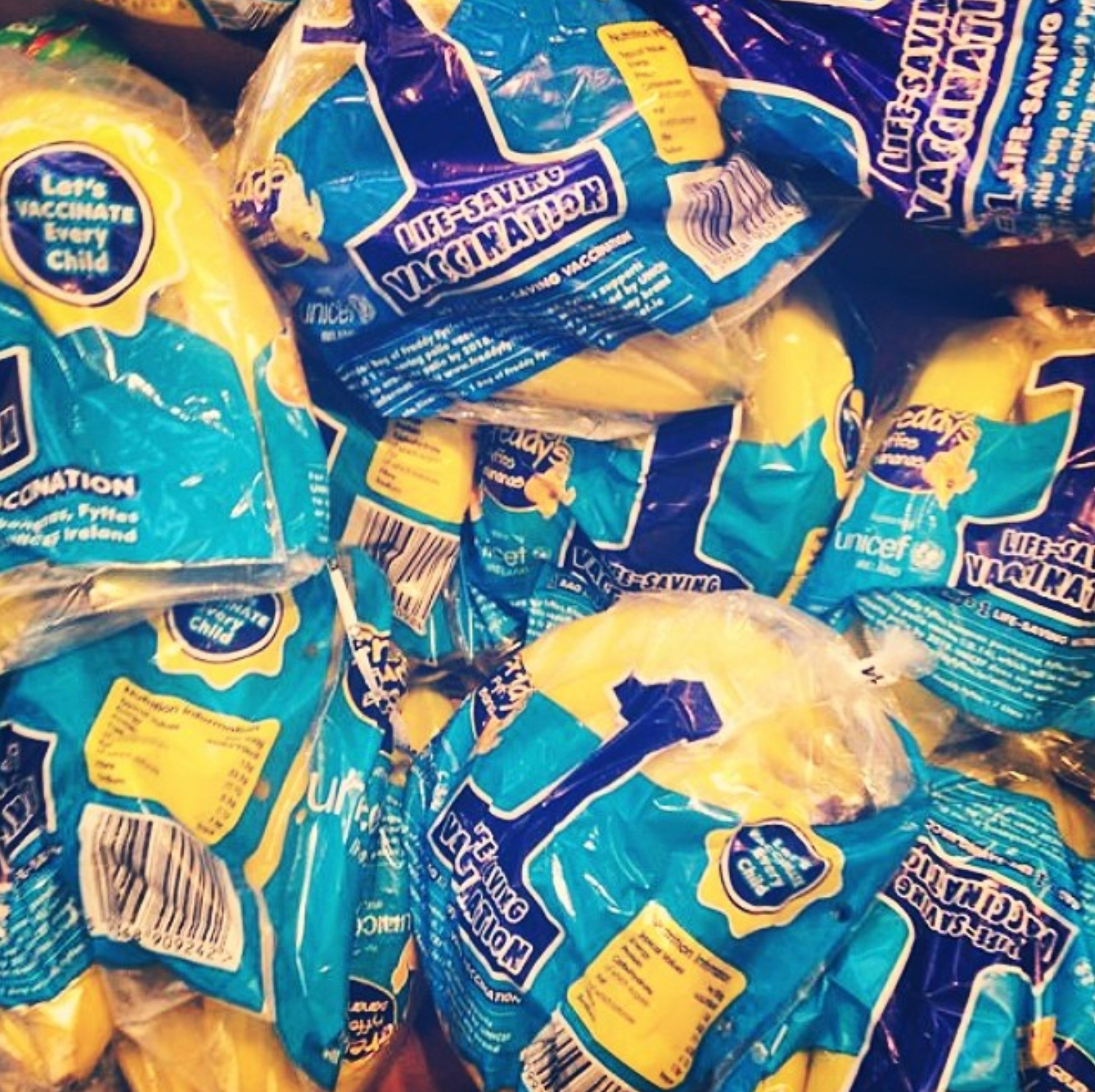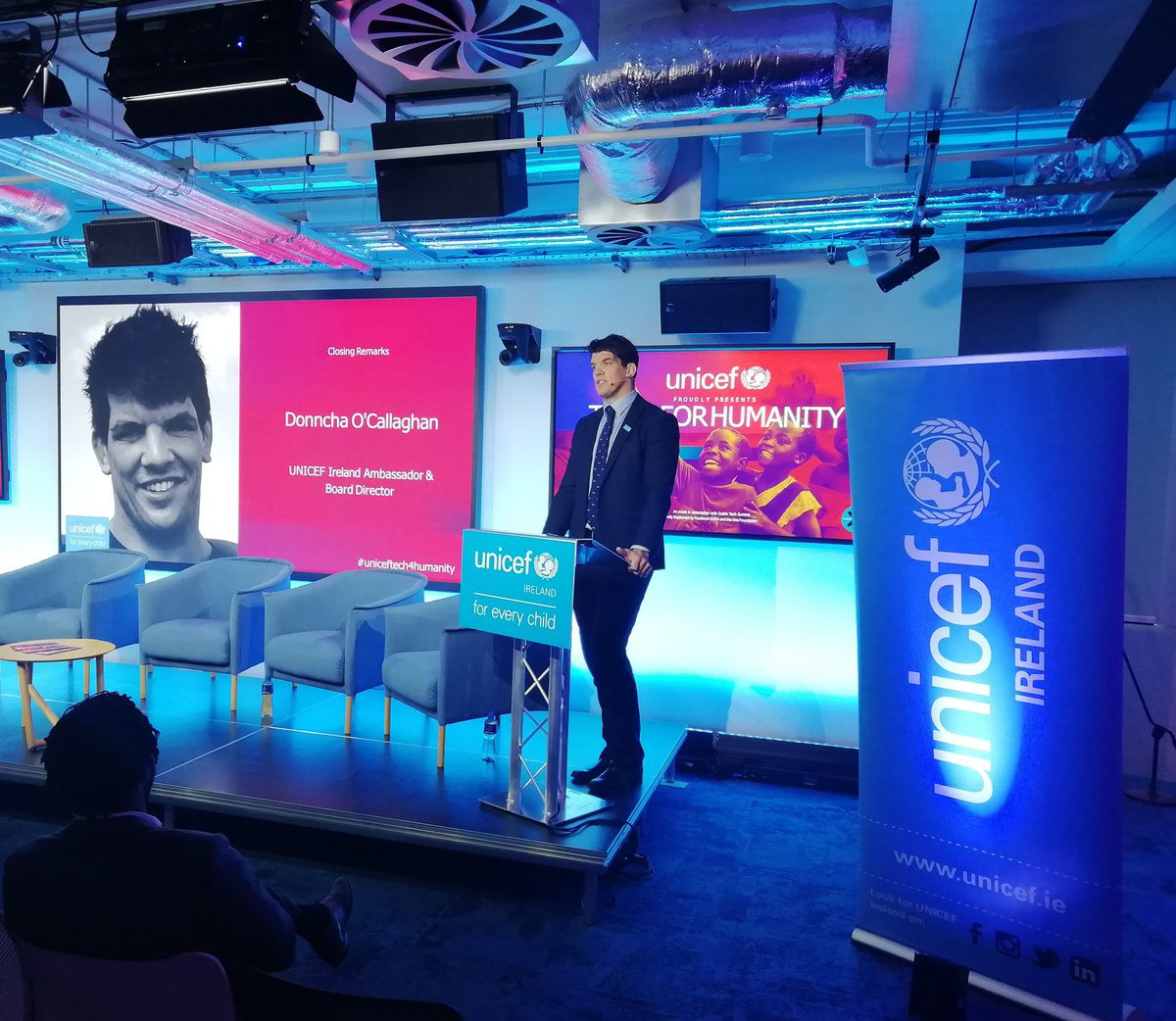 Credit: Conor Blundell photography