This was a large undertaking, to completely rebrand the company I am working at and enforce strict brand guidelines within the form of a brand bible to all Spectrum.Life employees. The outcome was a fresh, vibrant and flexible brand that would stand the test of time. The brief was to come up with a name, tone of voice, look and feel, a logo and a brand bible that could be distributed to all 110 employees. This ultimately shaped the culture of the company. This was then followed by designing a completely brand new app and digital platform which would then be to rolled out to 800,000 customers.
Client: Spectrum.Life, 2020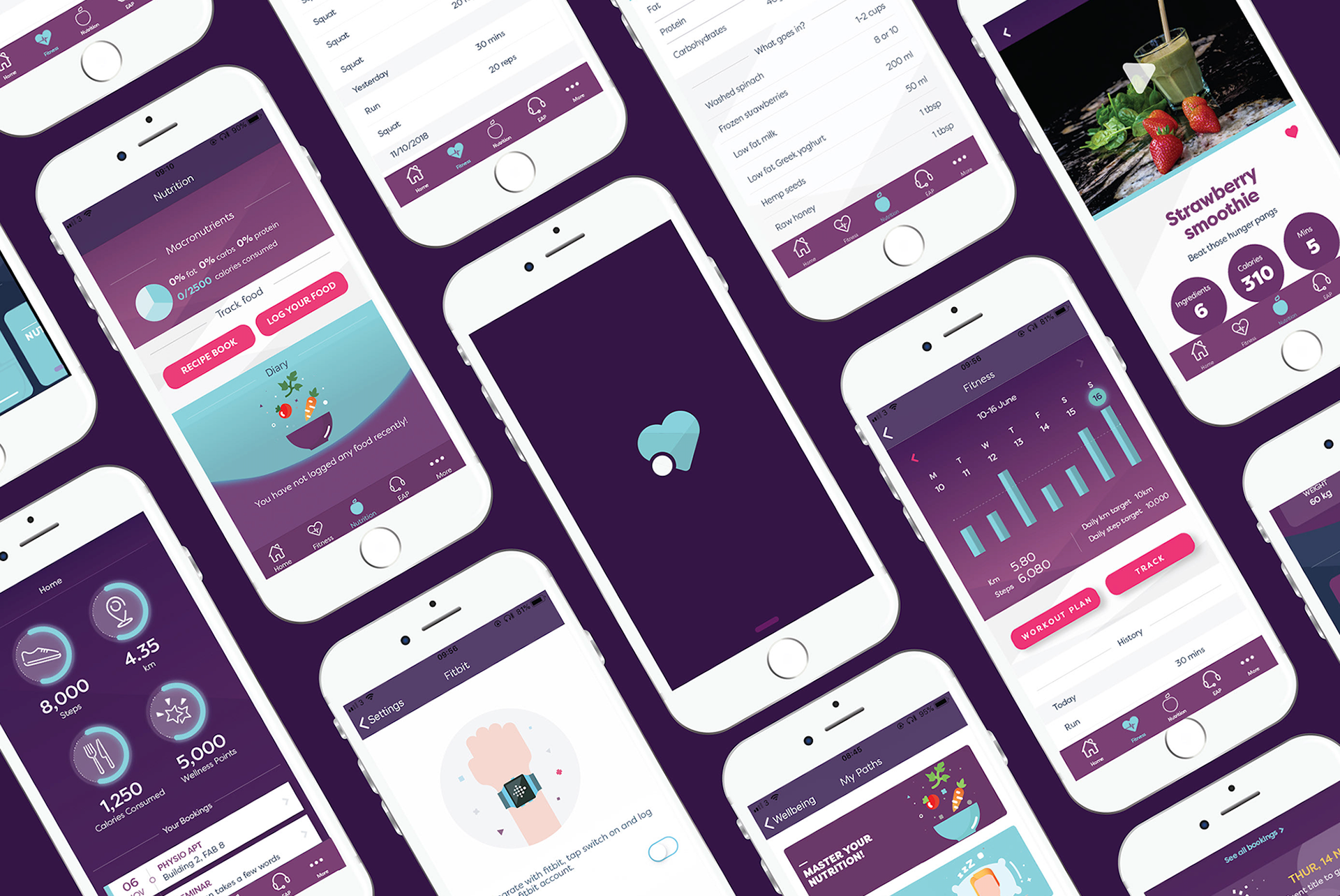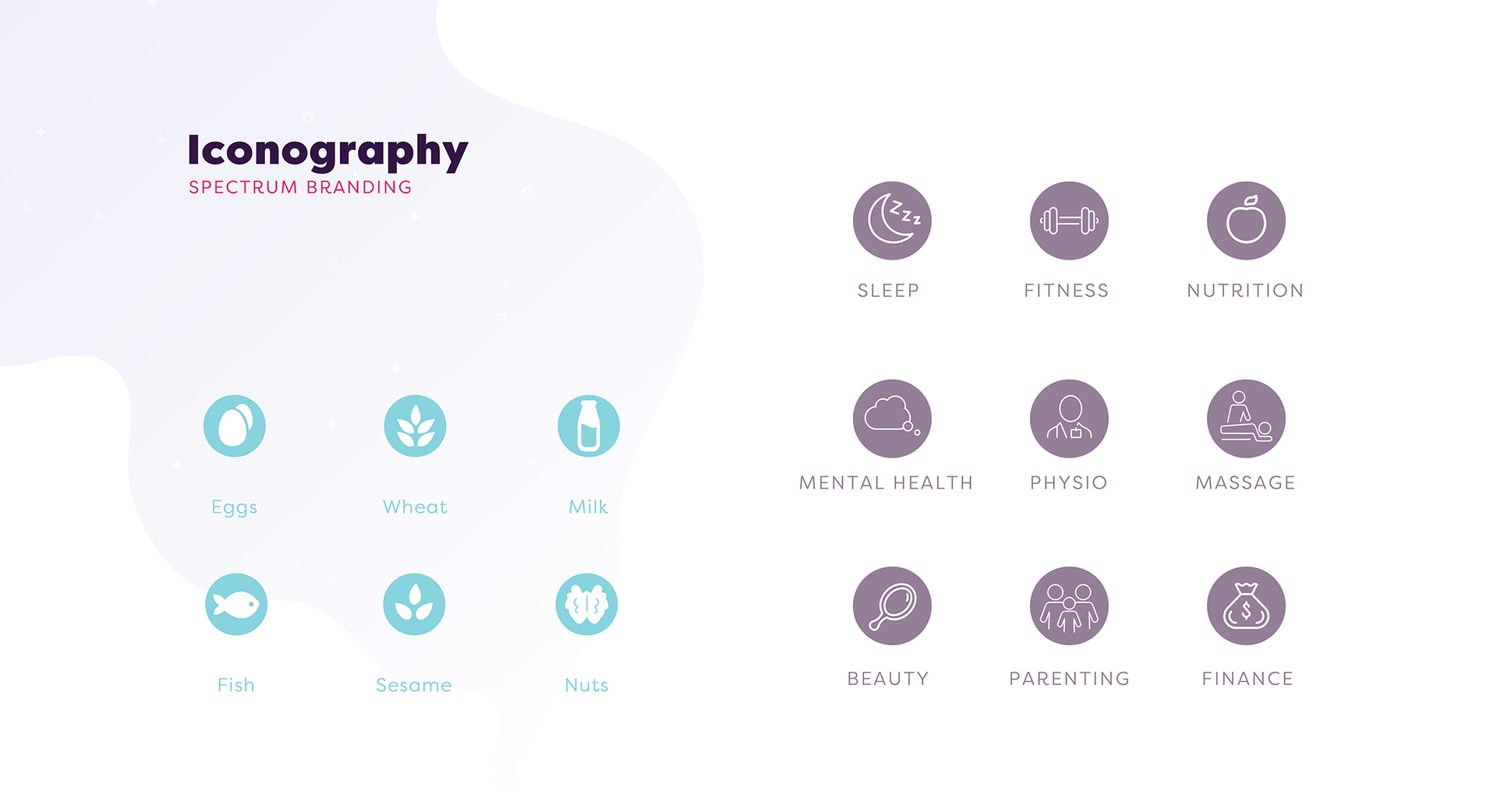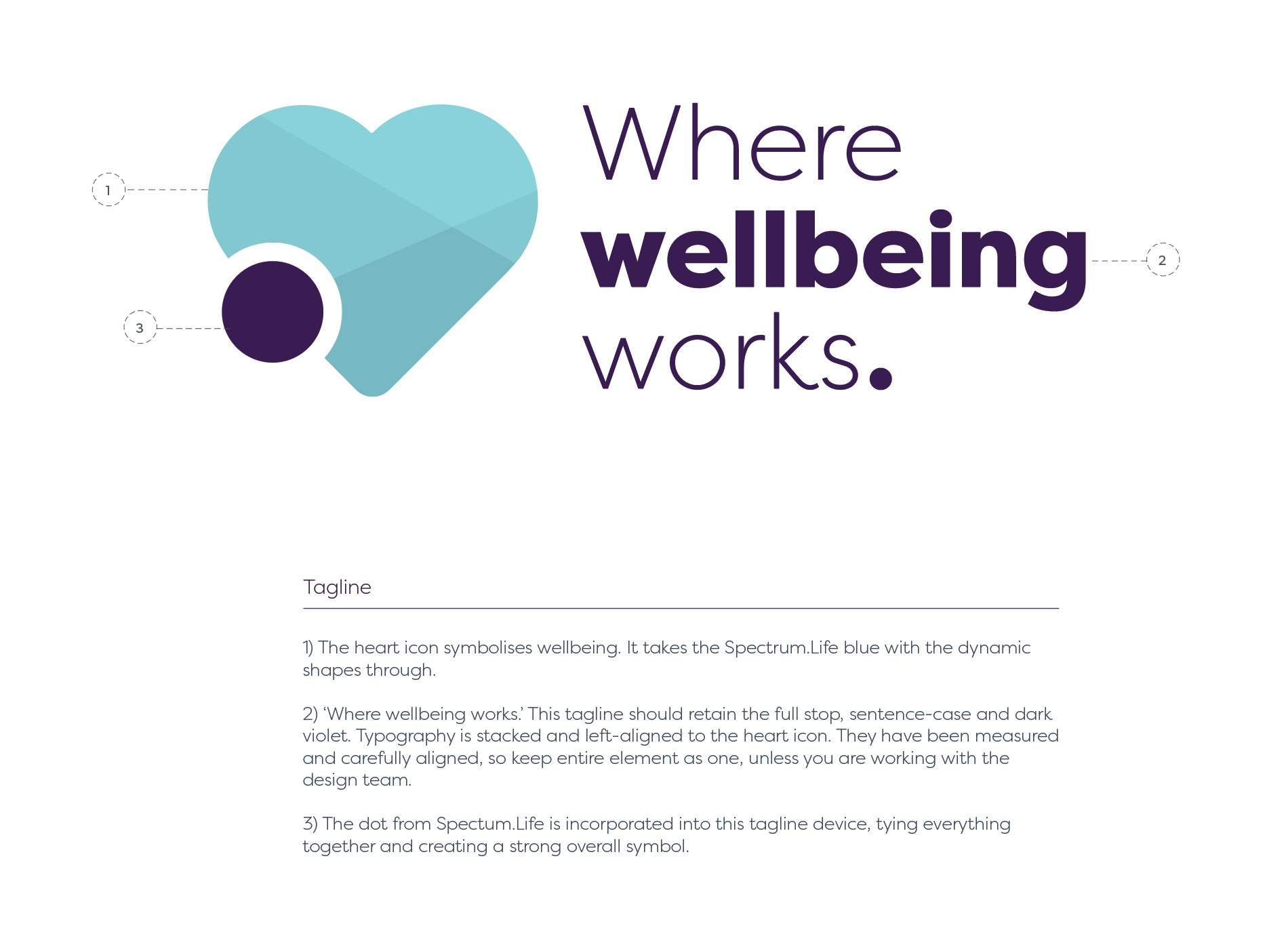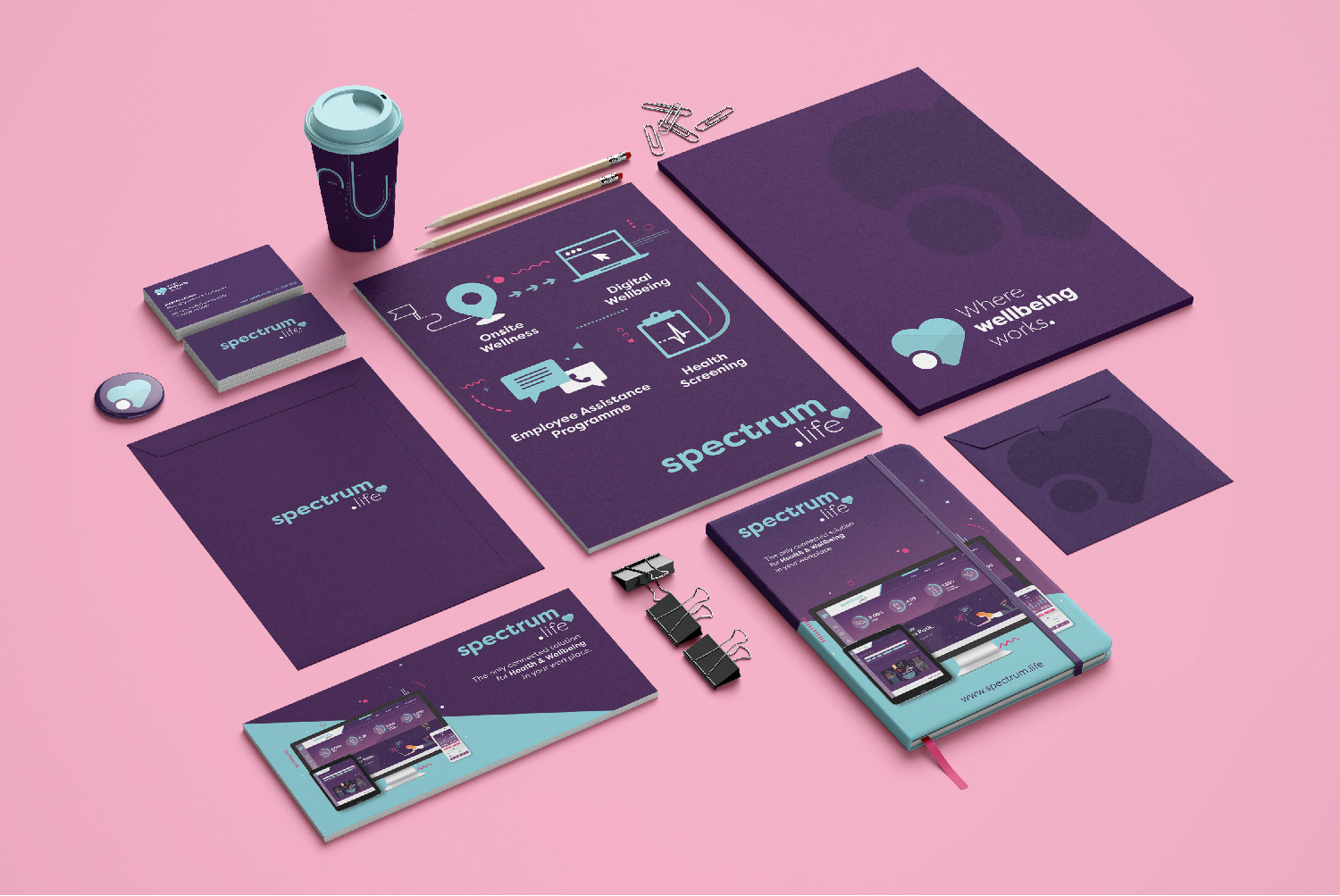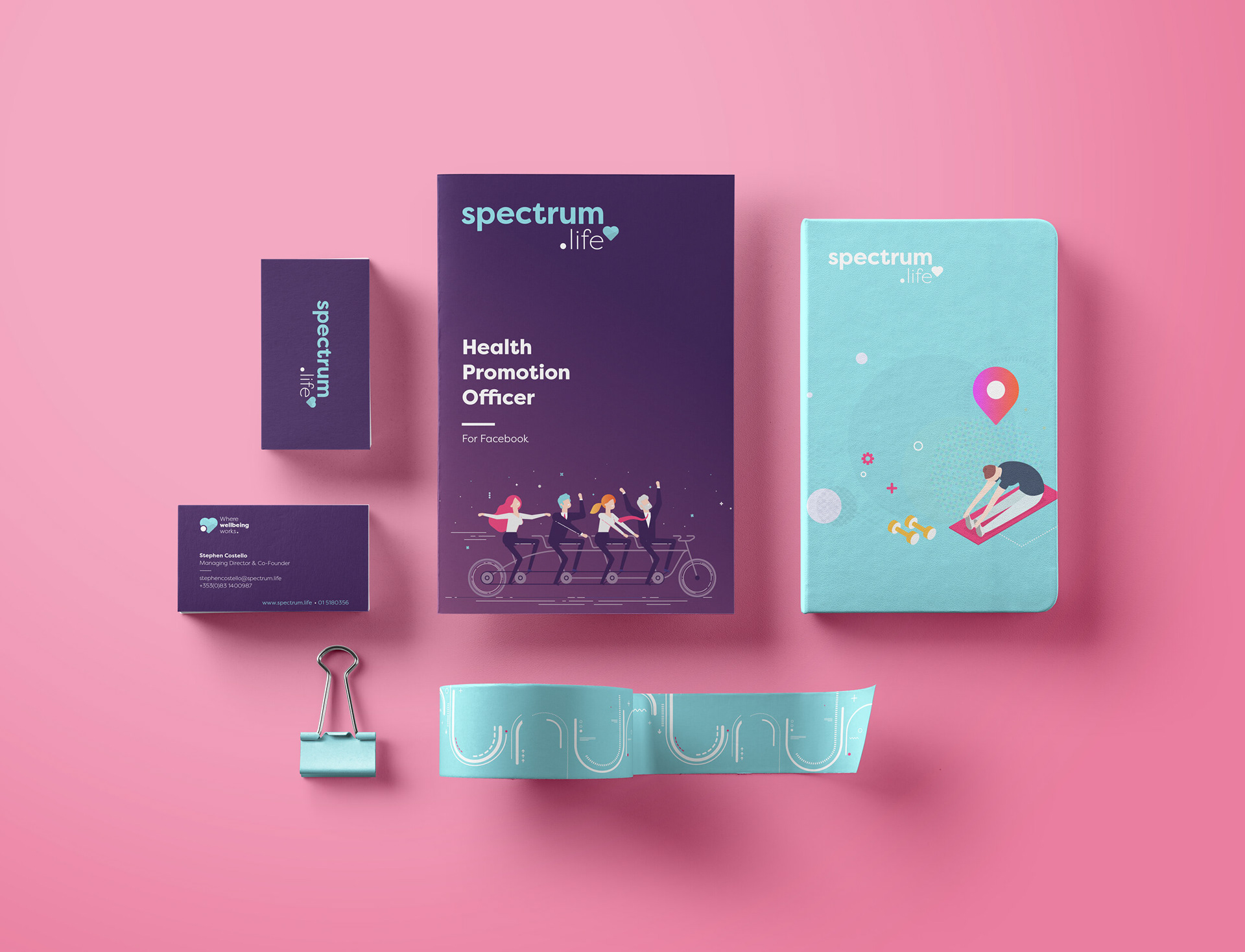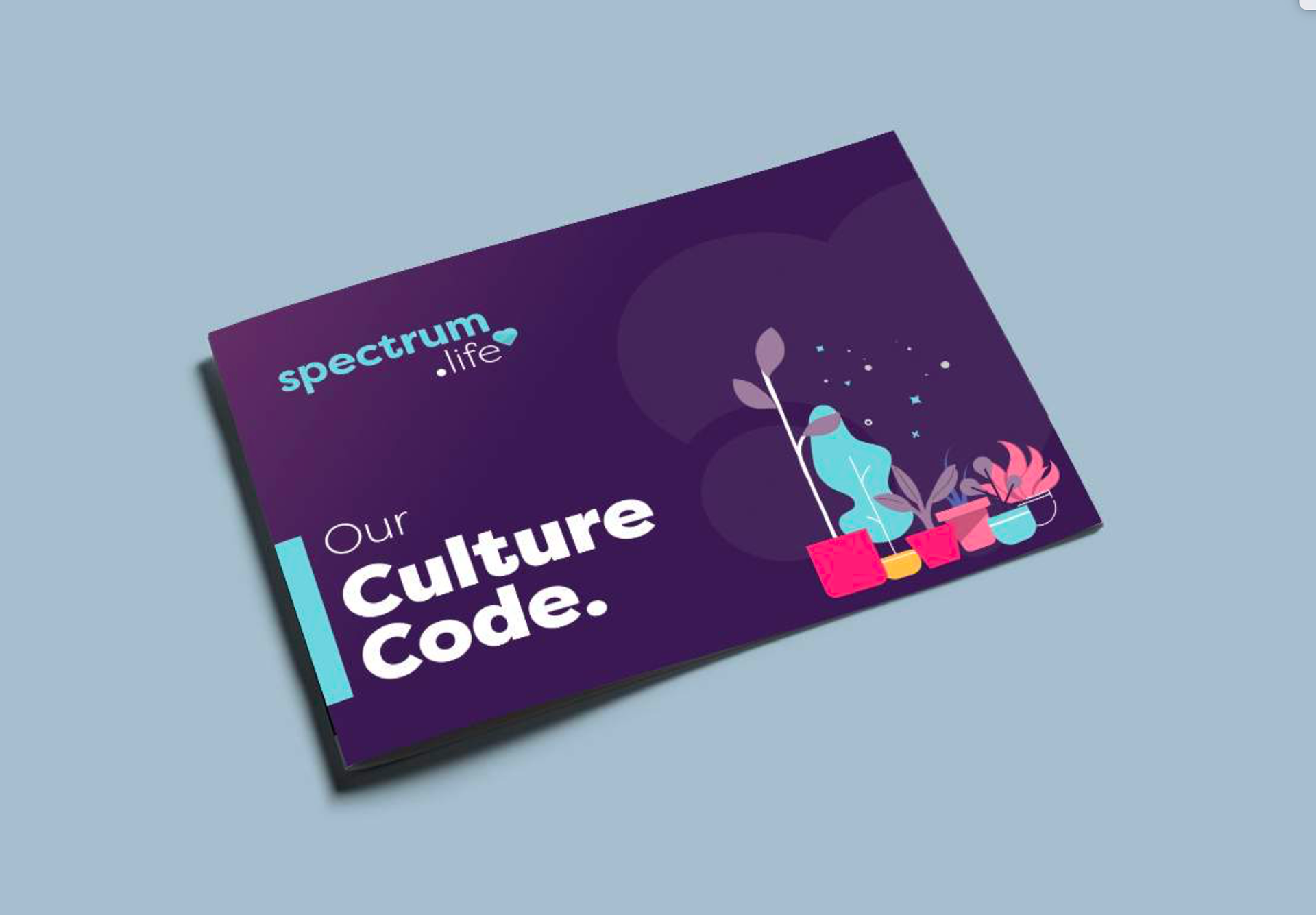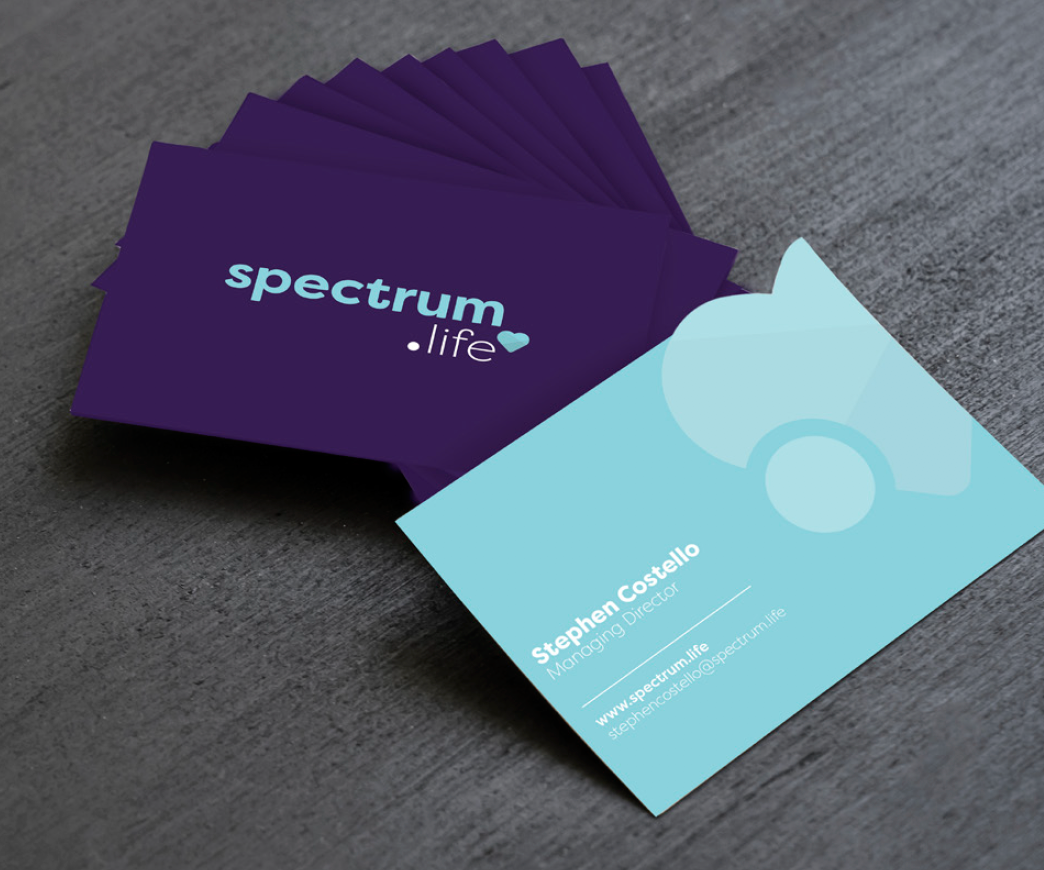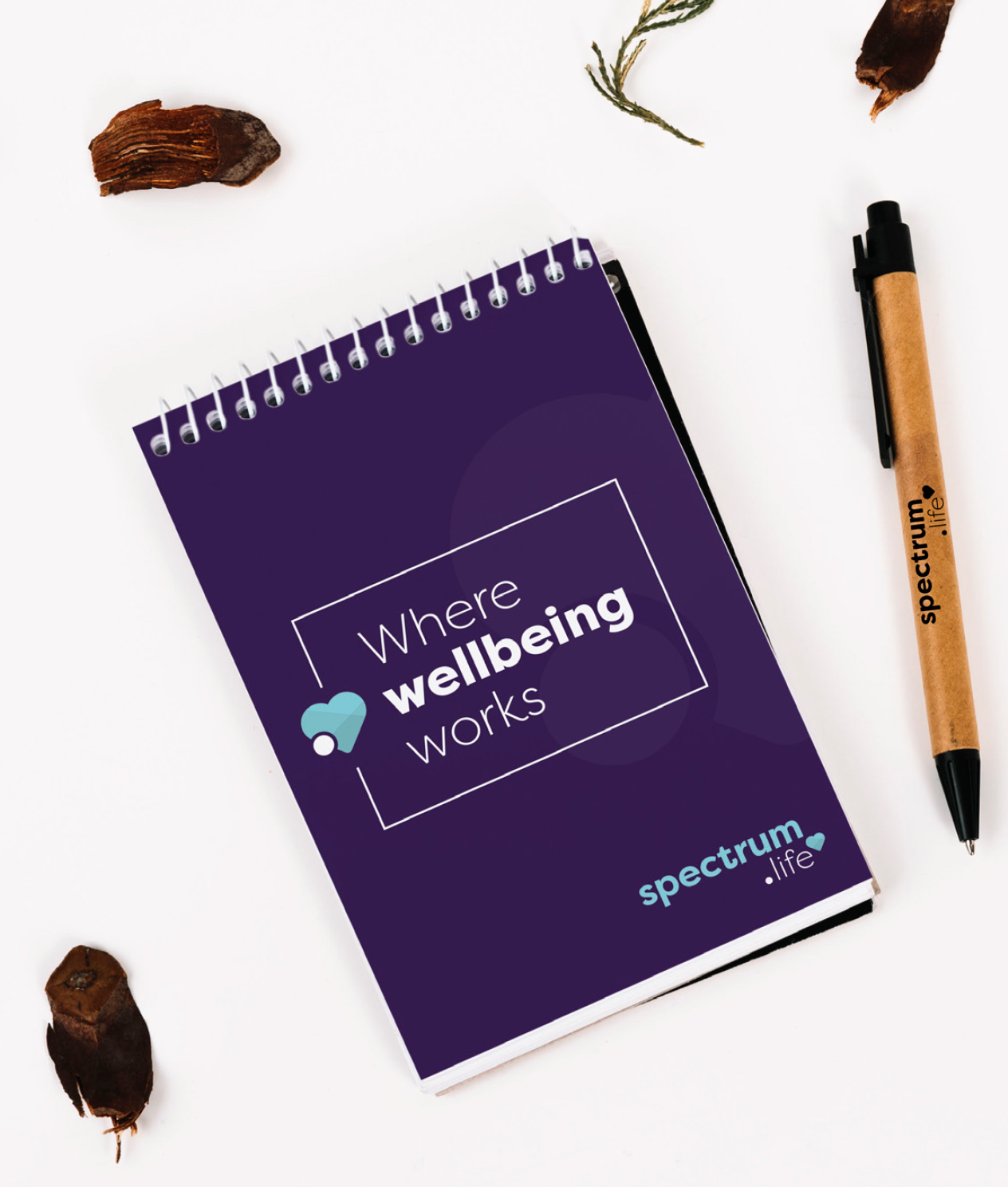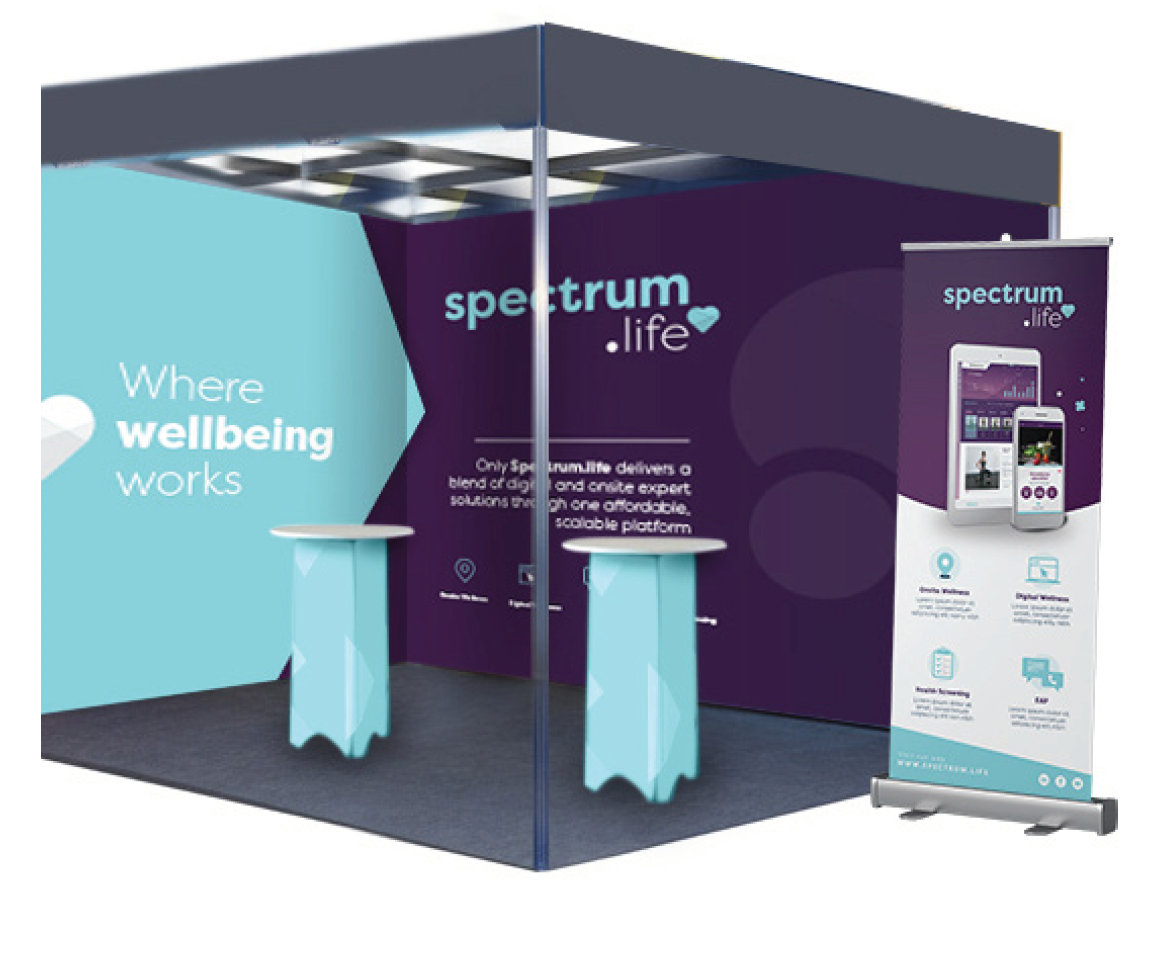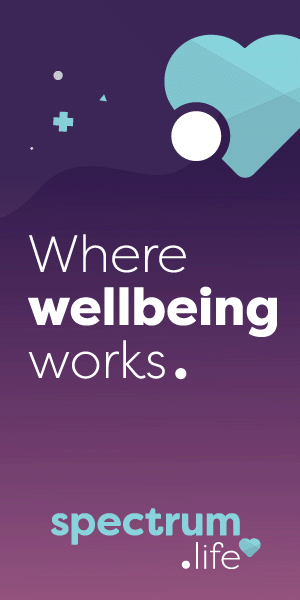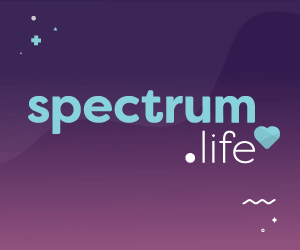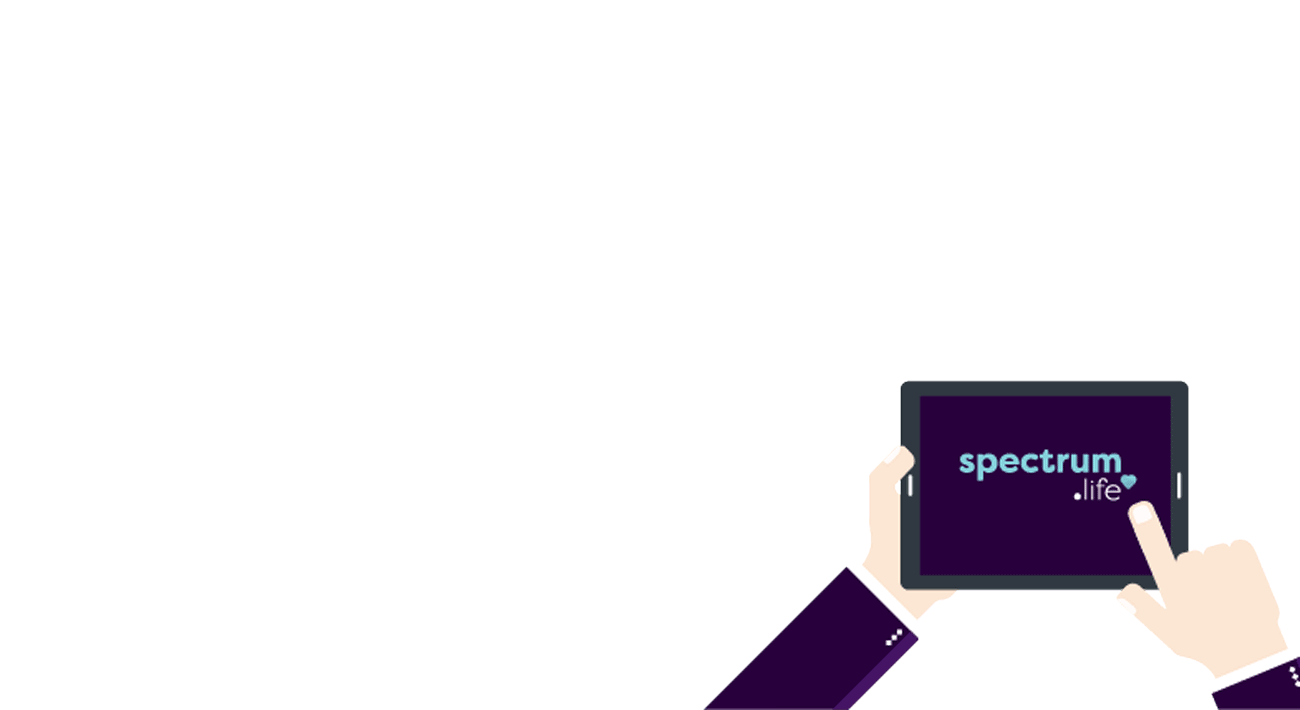 The aim: To deliver workplace wellbeing with the support of experienced experts and empowering technology. This includes fitness, nutrition, event booking, digital learning, online store, mental health support and a rewards system which encourages users to engage.
The challenge: To completely brainstorm, brand, market, build and sell the product.
From idea to build.
The result: An aesthetically pleasing, easy-to-use app and web portal available to over 800,000 users. Clients including Intel, Bank of Ireland, Laya Healthcare, Accenture, IAPI, Microsoft, Irish Distillers, Vodafone and RTE.
Partners: Fitbit, Specsavers.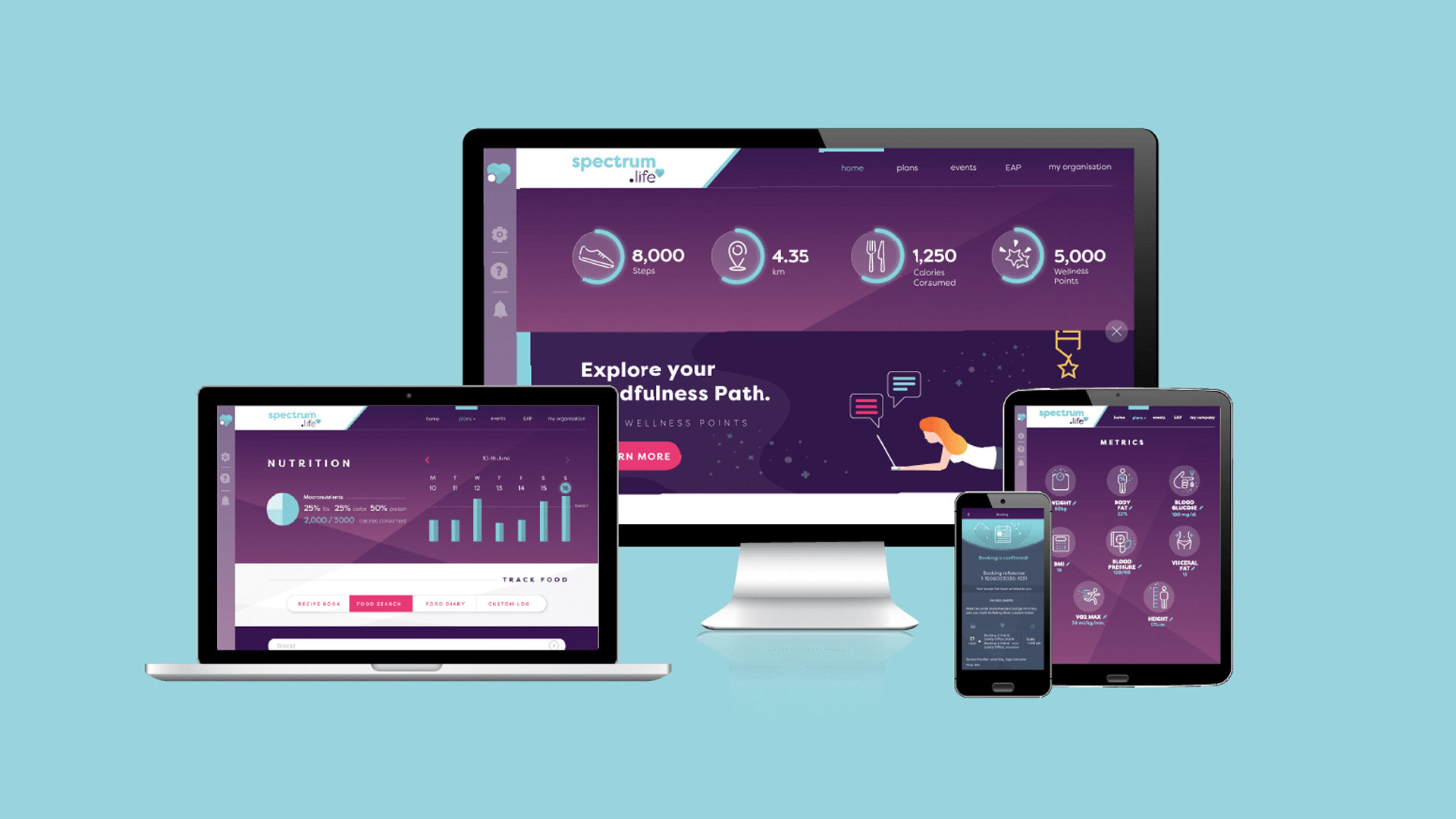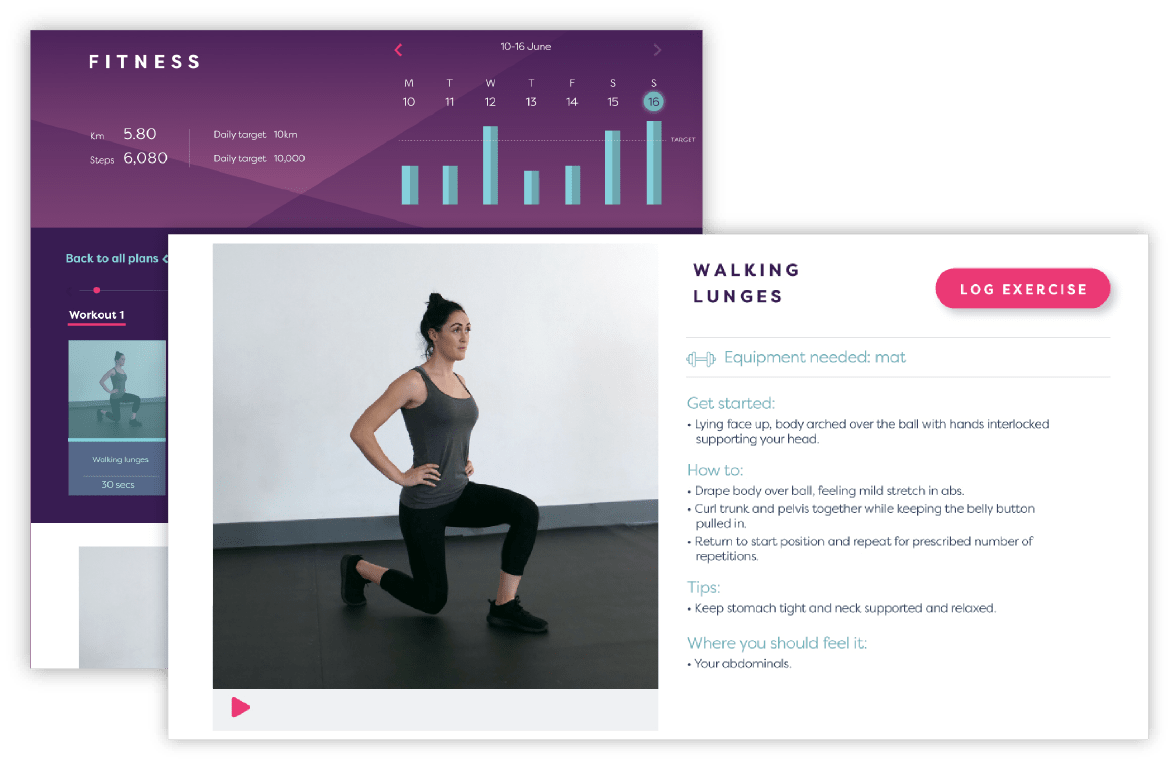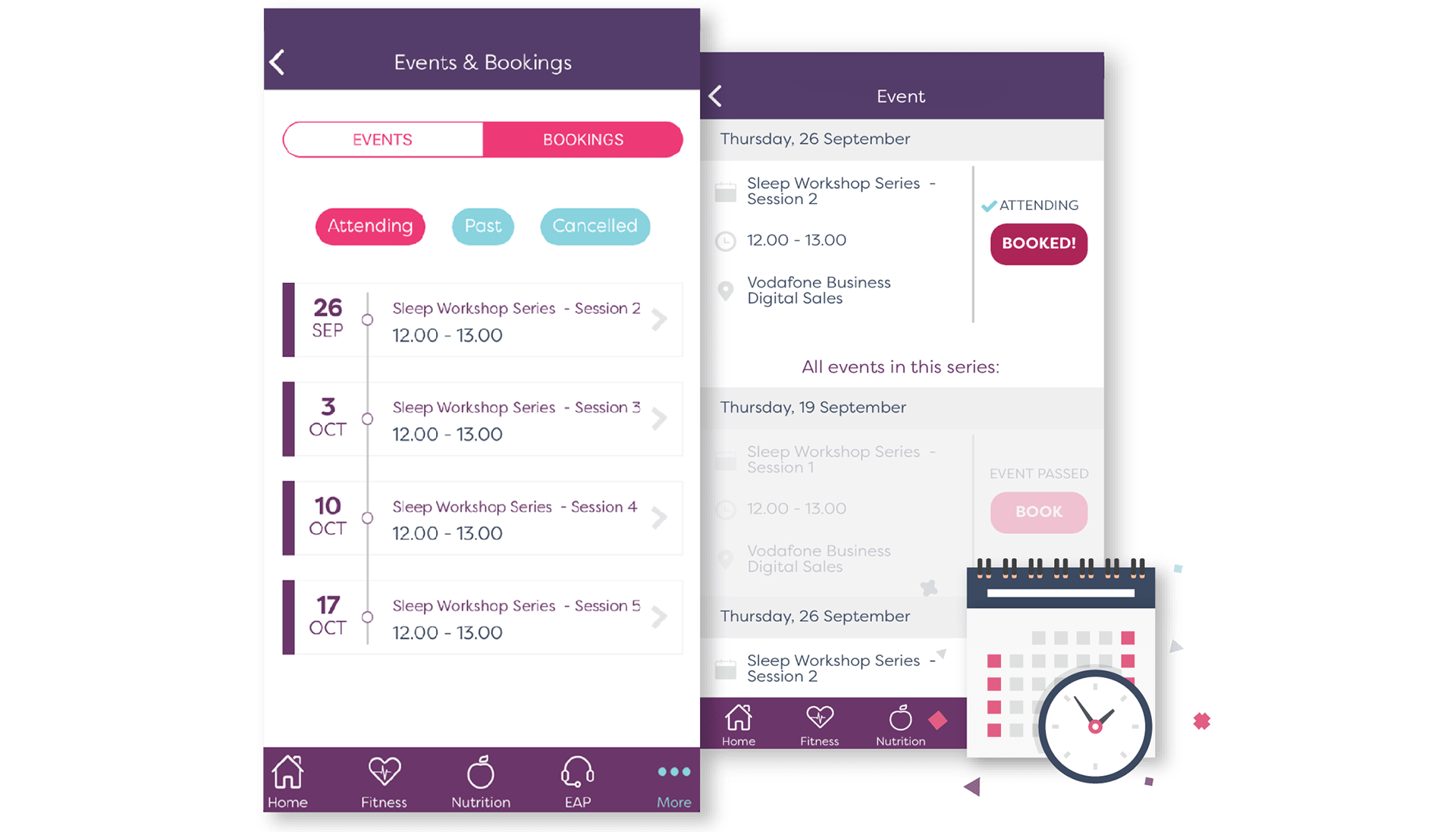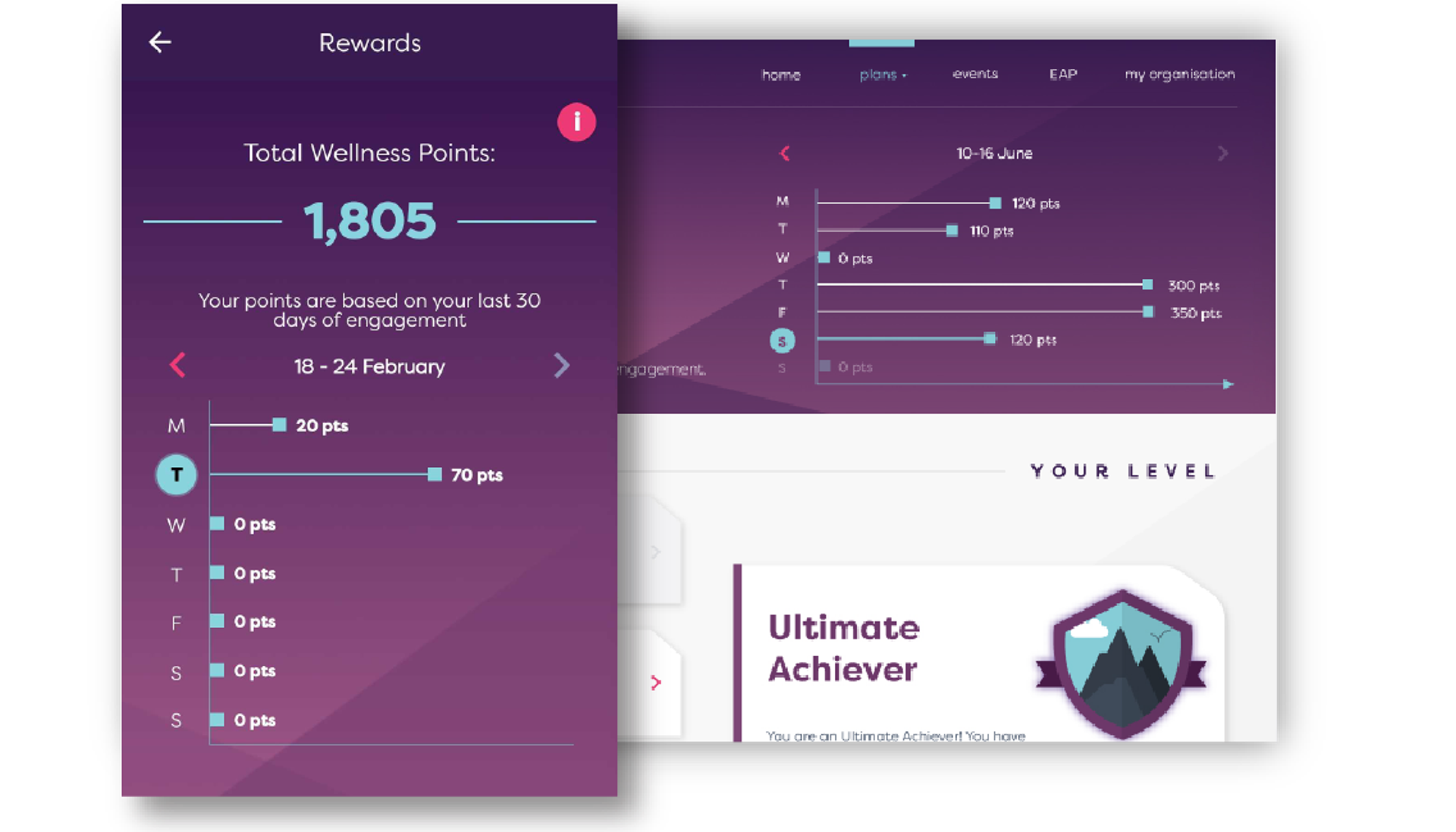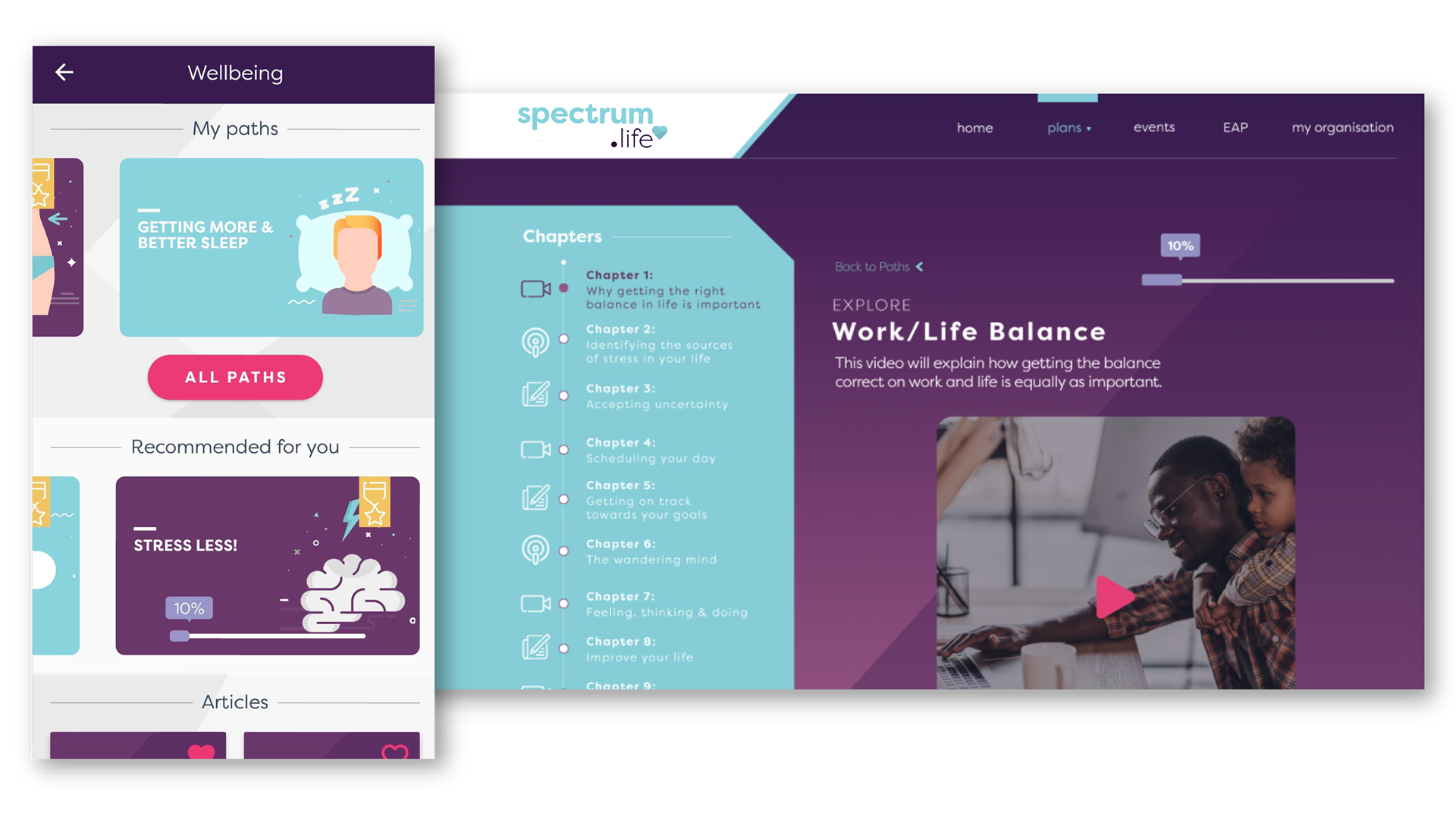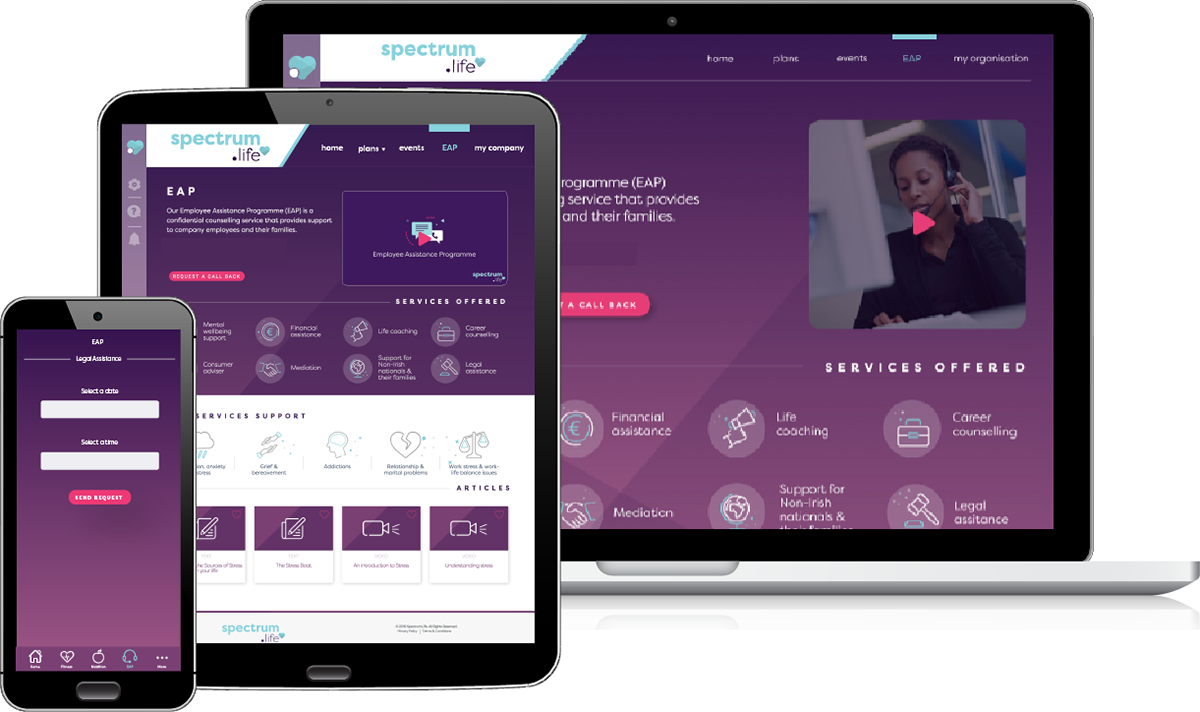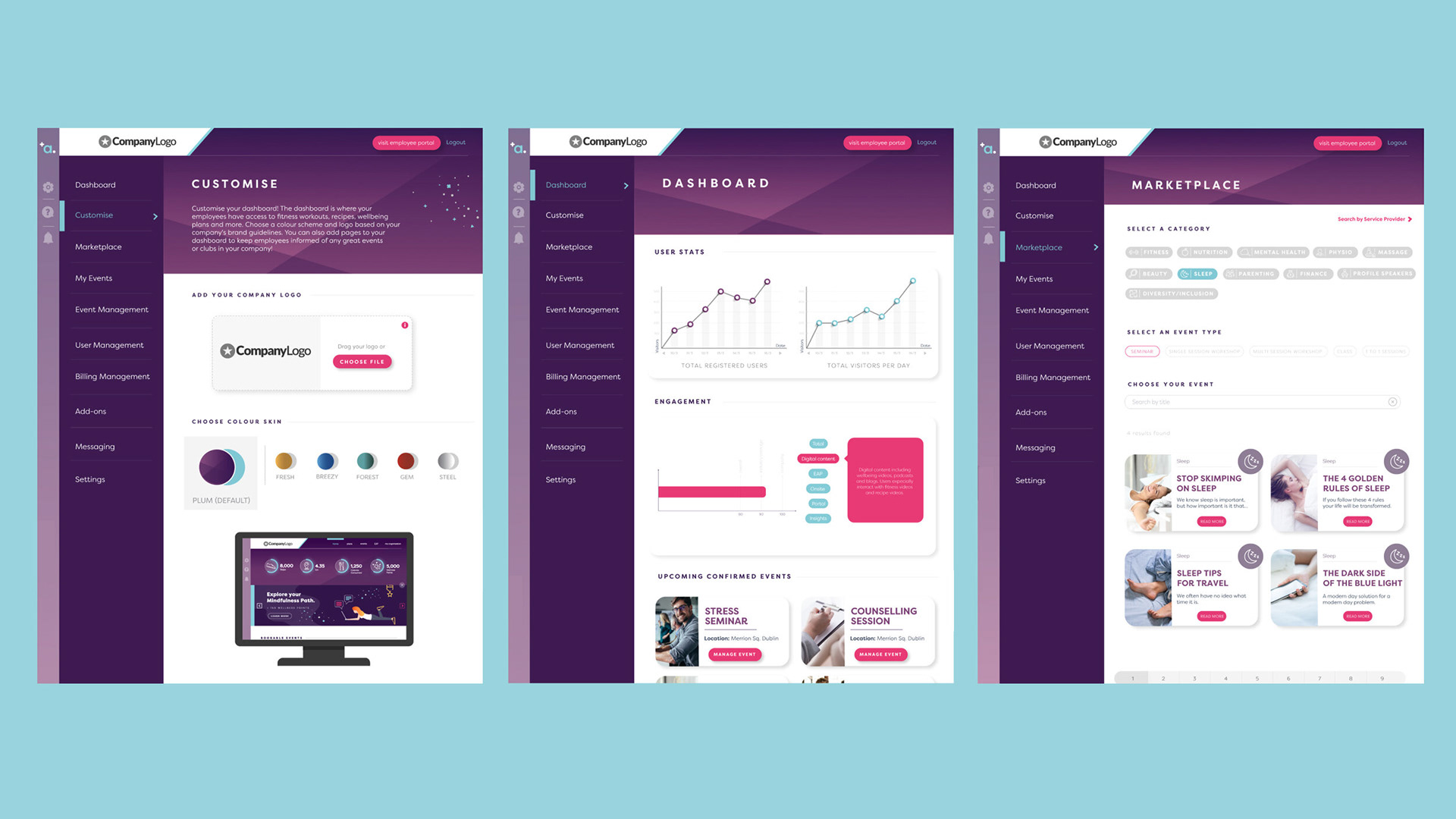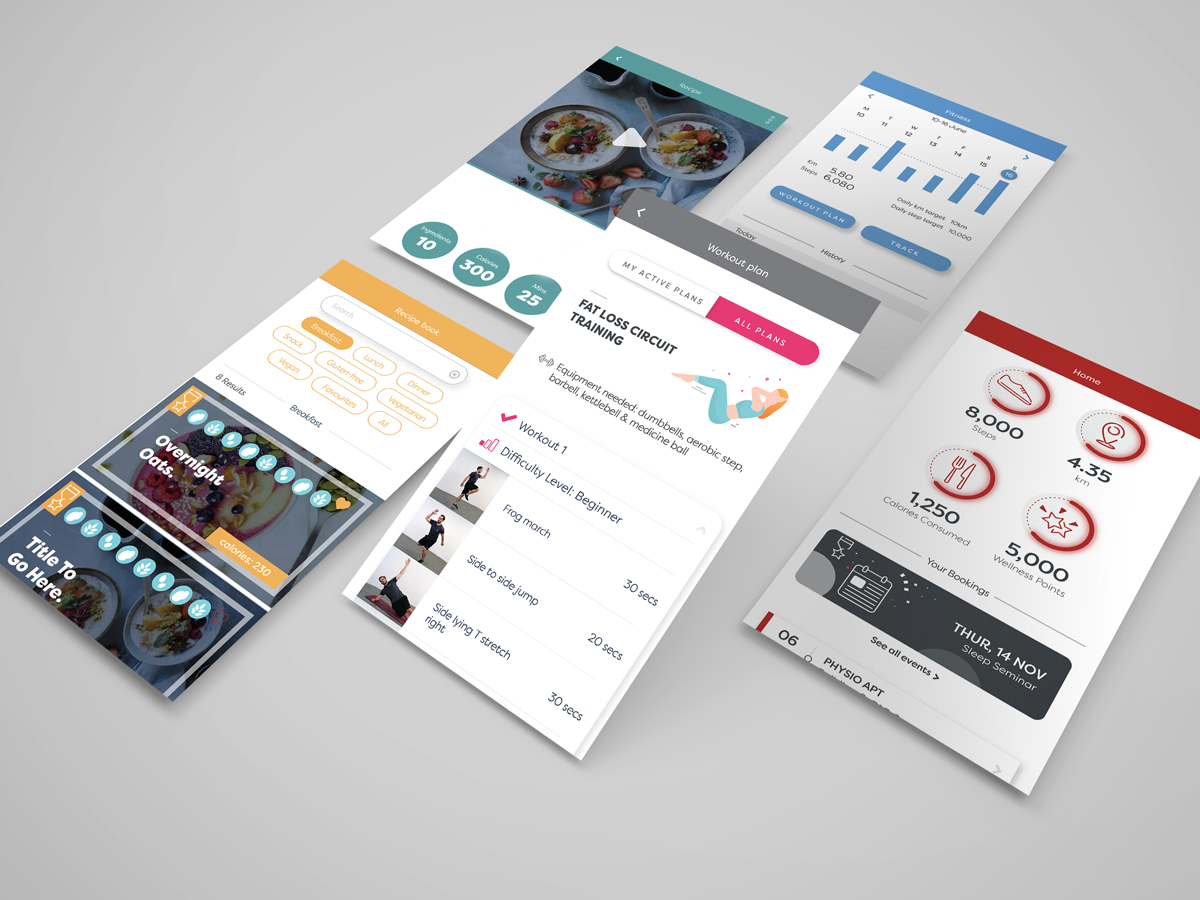 (A preview of what went on in my brain)